GREAT NAUTICAL GIFT! Your Photos on any Nautical Chart
Custom Giclee Prints of your Treasured Memories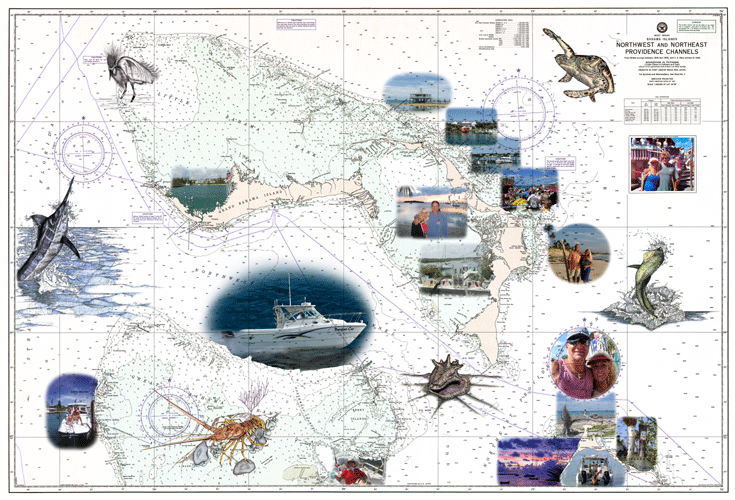 "Give us your photos and we'll sculpt them into your choice of chart."

"Custom Giclee Prints of your Adventures!"
"TO INSURE DELIVERY BY CHRISTMAS, SCHEDULE YOUR PROJECT NOW:"
Click Here
| | |
| --- | --- |
| Great Idea for a Wedding Gift | Any Photo Carved into a Nautical Chart |
| | |
| --- | --- |
| Layer Together your Chart and Pictures then Place Pin-points along your Journey | Your Chart can be inset into the Photo. |
It's Yours. You're Proud of it. Show it off!
| | |
| --- | --- |
| Your Photos can be turned into Line Drawings. The Drawings are then Combined with the chart. You can also add any additional art from our inventory | Your project will include the Line Drawing, also suitable for framing. |
Custom Boat Prints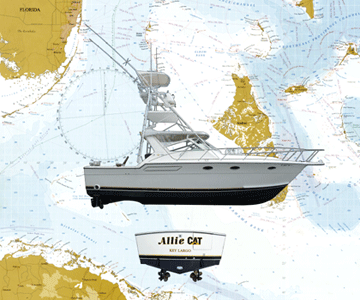 Choose as Many Views as You Like

Original Art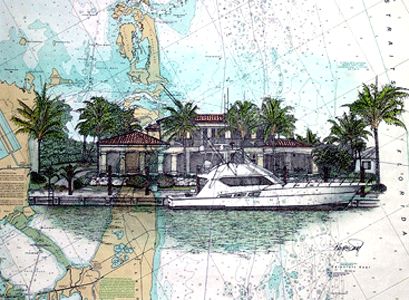 If you prefer Original Art, just provide photos and your ideas can be displayed on your chart in Pen & Ink.




IT'S YOURS. YOU'RE PROUD OF IT. SHOW IT OFF!

Lend us your Boat and Yacht Photos and we'll create a custom Giclee print with our charts

YOUR PHOTOGRAPHS, OUR CHARTS, YOUR GREAT GIFT

Many of you out there are great Photographers!

Instead of just framing your photos, why not combine them with Charts of where the photos and memories were made?
Just e-mail or send us your photos. Choose a chart. We'll combine them and e-mail you a proof for your approval.

Upon approval, your image can be printed any size and shipped directly to your door.



IF YOU PREFER A MORE "ART-LIKE" LOOK INSTEAD OF PHOTOGRAPHY, YOU MIGHT CHOOSE A CUSTOM LINE DRAWING OF YOUR BOAT:



Supply pictures of your boat. Choose a Chart. Choose any Additional Art from our Mix & Match Pages. We'll make a custom line drawing and digitally combine them all.



THE COST:

$500.00 Art/Design: Includes up to (3) images/views. Additional images will be billed on a "per piece" or "hourly rate" depending on the number requested.
+ $0.30 per square inch for the Custom Giclee Print (any size).
We use 100 year, Ultrachrome Archival Inks.
Your print will last a lifetime!

If you request a Chart not in our inventory for your project add $38.00 for the Chart and $120.00 for a Digital Scan of the Chart. YOU ALSO RECEIVE A SIGNED DRAFT DRAWING AND THE CHART (if applicable).

Sales Tax and Custom Framing Charges are additional

Chartworks Art Retains Exclusive Rights to New Art Images Created. Ownership of Photography Rights of course, remains yours.

A deposit of 50% of the Graphic Design fee ($250.00) is required to secure the project. The remaining cost (based on your requirements)will be billed to you via a Paypal invoice. Upon final payment your completed project will be shipped.


CLICK HERE TO VIEW MORE COMMISSION IDEAS


Original Drawings on Charts begin at $1500.00 and range to $10,000.00+ depending on the size and number if subjects requested.

CLICK HERE FOR CONTACT FORM
Or e-mail us at chartworksart@comcast.net

WE LOOK FORWARD TO HEARING FROM YOU!